Our Krav Maga Classes in Charlotte Offer Cutting-Edge Self-Defense Skills For Any Situation
At USK Martial Arts, we are proud to offer a comprehensive approach to self-defense. Our Krav Maga system offers everyday people access to instinctual strategies and effective striking skills like never before.
We are proud to work with men and women all across Charlotte, training all experience levels and helping everyone stay safe.
Comesee us today or fill out the short form on your screen to learn more!
Why Is Krav Maga Right For You?
Originally built by the Israeli Defense Forces, Krav Maga is now known worldwide as one of the best ways to defend against real-world threats. The entire system is rooted in everyday applications, helping you stay ready to act at a moment's notice.
At USK Martial Arts, you'll enjoy hands-on instruction from some of Charlotte's most accomplished coaches. You'll train in a safe, ego-free environment where you can learn something new every day and feel supported through every step of the process.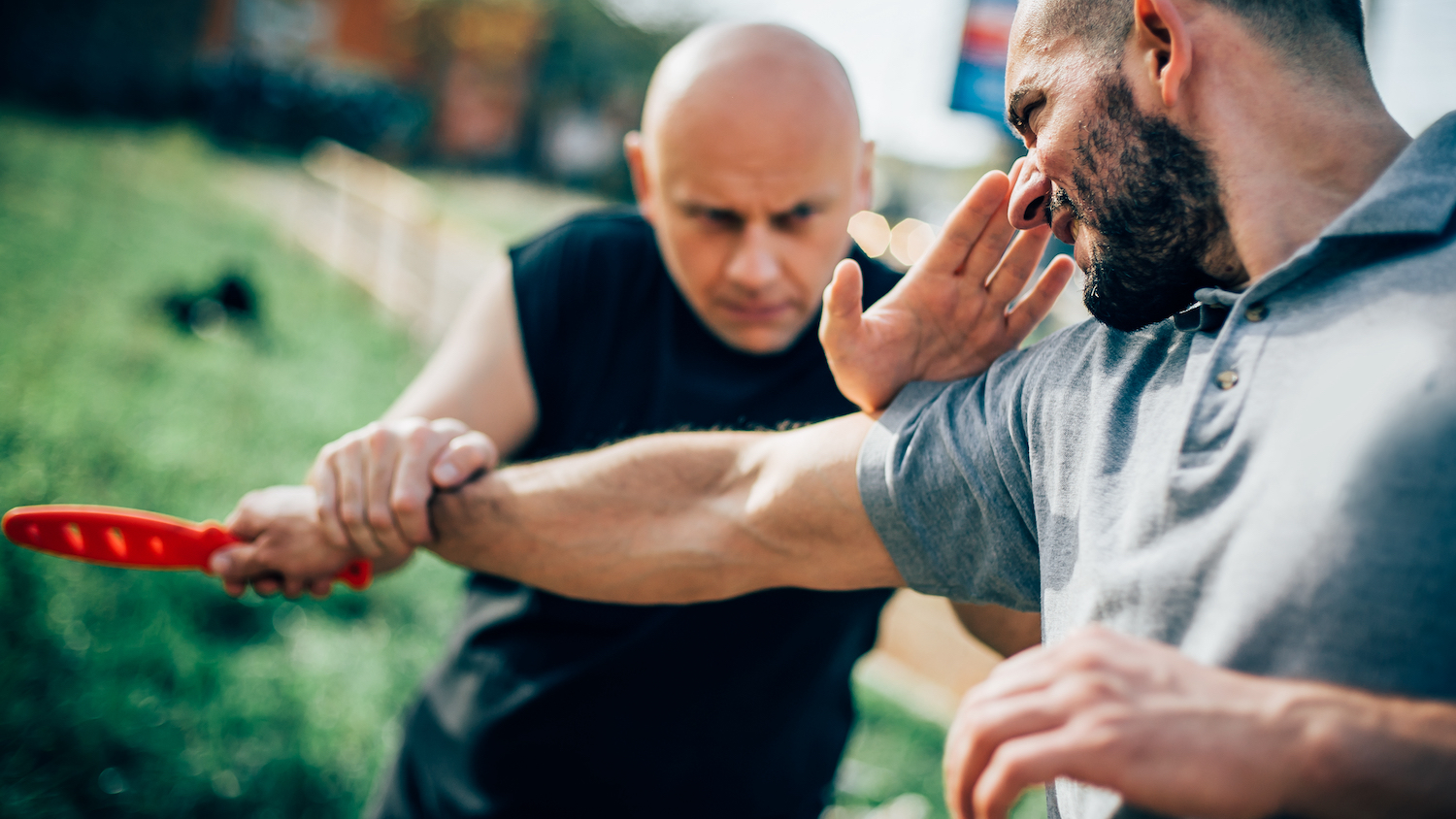 Our Krav Maga classes can help you:
Land powerful strikes on an attacker from any position
Improve your situational awareness and react at a moment's notice
Rely on instinctual strategies to be more efficient and effective in every movement
Maintain a calm mind in high-stress situations
And Don't Forget: We're Helping You See Total-Body Results
Krav Maga is all about self-defense and the purpose of everything we teach is your safety in the face of real-world violence.
But that doesn't mean our workouts aren't challenging.
At USK Martial Arts, we're helping you get the most out of your body. We offer instruction with real-world simulations and we push you to give everything you've got.
You'll be so focused on improving your self-defense skills that you won't even realize how hard you're working.
Join us in Charlotte today for:
Functional strength across your entire body
Healthy, sustainable fat burn and weight loss
Improved endurance and heart health
A great sense of self-confidence in any situation
Don't Miss Out On Charlotte's Best Krav Maga Classes
If you're ready to change the way you train, we have the answer here at USK Martial Arts in Charlotte. Our Krav Maga Classes are great for all ages and experience levels.
All you need is a commitment to yourself to succeed.
Fill out the short form on your screen to learn more today!