Gain A Unique Skillset Through Learning The Ancient Korean Sword Art: Kummooyeh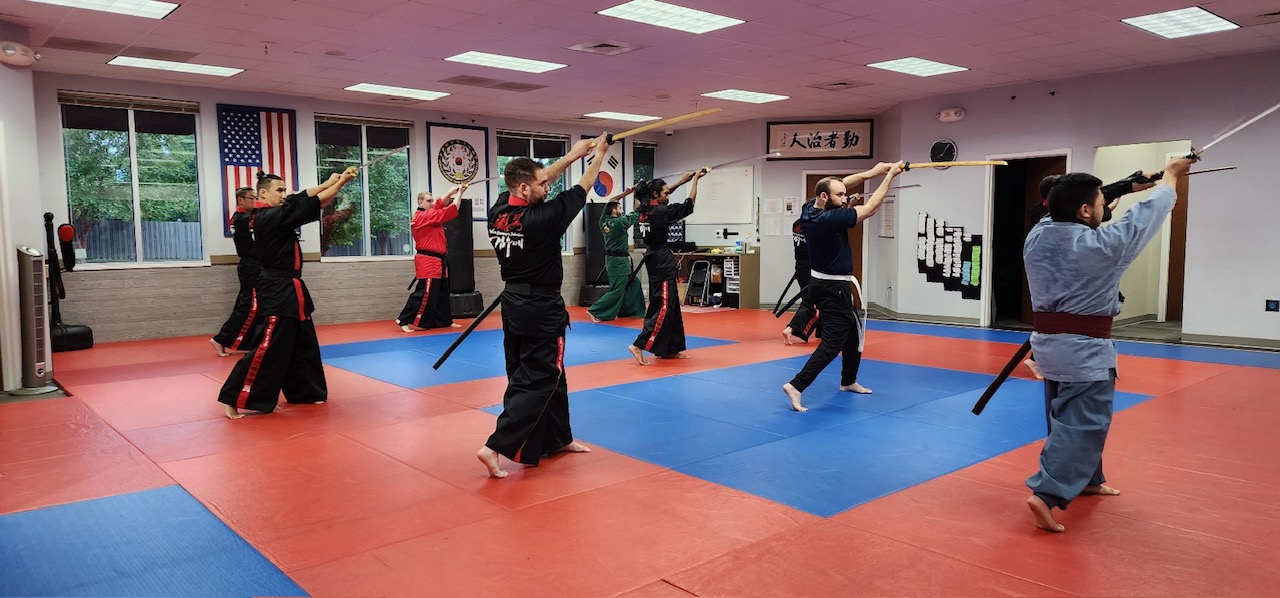 The World Kummooyeh Federation, typically referred to as Kummoyeh, was founded in December 2008 by Grand Master Joung Bouk Soo.
The World Kummooyeh Federation is an association that completed a step-by-step training process to fit the traditional teachings suitable for modern times by restoring Kummooyeh based on the Muye Dobo Tongji and actual sword fighting.
The Muye Dobo Tongji (무예도보통지) is a Joseon dynasty military martial arts manual published in 1790 that documents eighteen to twenty-four weapon systems.
Just fill out the short form below to learn more!
Since ancient times, Korean people have respected swords because they believe that swords can prevent evil spirits and bad luck. Kummooyeh (Sword martial arts), which has a long history and tradition, is a precious traditional martial art of the Korean people.
Kummooyeh uses swords known as Kum. Technically, single-edged swords are called Do, and double-edged swords are classified as Kum. However, all blades can be called "Do" or "Kum" and are used interchangeably. All martial arts using swords can be called Kummooyeh.
Kummooyeh is based on loyalty, filial piety, respect and righteousness. The Muye Dobo Tongji includes weapon systems such as Yedo (sharp sword), Ssangsoodo (long sword), Bongukkum (Korean sword), Jeadokkum (commander/admiral sword), SsangKum (double sword) and Deungpae (shield). Kummooyeh is heavily influenced by the Yedo (sharp sword) system including Deungpae (Shield), and Woldo (moon blade) systems and archery.