Let The Fun Begin With USK Martial Arts' Exciting Summer Camps!
Every parent knows that summer can be just as stressful as it is magical, and USK Martial Arts is here to take the stress away. Our incredible summer camp options give kids from across Ballantyne and Fort Mill the chance to enjoy exciting, high-energy activities that will keep them active, engaged, and moving. Parents get to enjoy professional supervision for their children and relax knowing that every child is cared for and getting started on learning important life skills such as confidence, discipline, and respect.
Kick off summer with exciting camps that offer:
A supportive, safe, structured environment
High-quality instruction & supervision
Fun games & activities
Lifelong lessons about discipline, respect, & goal-setting
DAILY field trips
Just fill out the short form on your screen to learn more! Or click here to download an application form for the upcoming camp season!
Summer Camps with USK Martial Arts Are Perfect For Anyone
No matter your child's prior experience with the martial arts, our summer camp program is the perfect out-of-school solution. Your child will be supervised by our professionally-certified instructors, kept active, and challenged with new skills. They'll also have a blast! If you're looking for a way to let your child have all the crazy summer fun that kids deserve but you're also seeking a full, engaging curriculum that will help them learn, USK Martial Arts has everything you need.
Our camps have limited space, so enroll early! Give your child the opportunity to join other kids from across Ballantyne, Fort Mill, Pineville, and Indian Land in growing physically, mentally, and spiritually.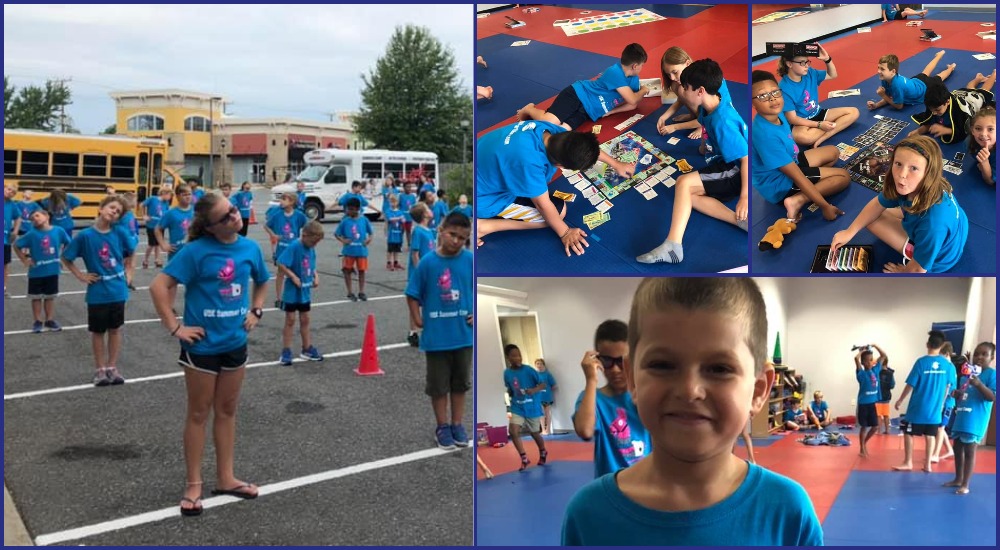 Make It A Summer To Remember At USK Martial Arts!
Your child will thrive with us. Take the stress out of summer and get your child started with active, fun, and stress-free summer camps that will keep them happy and healthy. Don't let the summer daze drag you down! Enroll your child in our summer camps and let the good times roll.
Just fill out the short form on your screen to get started!